Naya, Alien Hunter Extraordinaire
Naya Pritchett has a lot to deal with on the first day of school at Penn Academy for Successful Stars. She's a minority at a mostly white school, a hot lunch program recipient, wearer of hand me down clothes and busted shoes—and in her opinion, all of that—sets her up for a rollercoaster ride.
On her way to her first class, a bully teases Naya and her new friend Annabelle. Then in class, they get detention and Naya doesn't even know what for. Talk about unlucky. When the strange teacher tells the three kids including her new friend, Annabelle, the real reason they got detention, Naya can't believe it. She is being recruited by the Special Forces Extraordinaire, an elite division of the government created to hunt down aliens. But Naya's just a regular kid with no special powers; she isn't even the smartest in her class.
Does Naya have what it takes to be an alien hunter? Or will bullies, school drama and her insecurities be too much fighting for her already?
"I started writing Middle Grade because my niece asked me when she could read one of my books. So of course, I had to make a book just for her. I love that MG is about discovery, friendships and family but most of all, I love that it's about hope."
-D.K. Dailey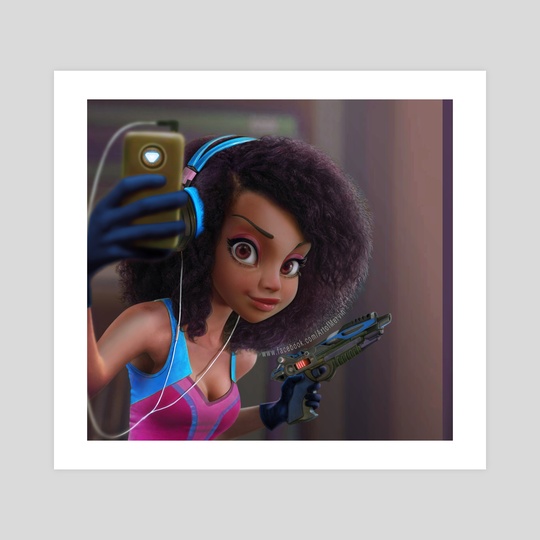 Photo Credit: Zaria |
©Mervin Kaunda from Facebook/ArtofMelvin