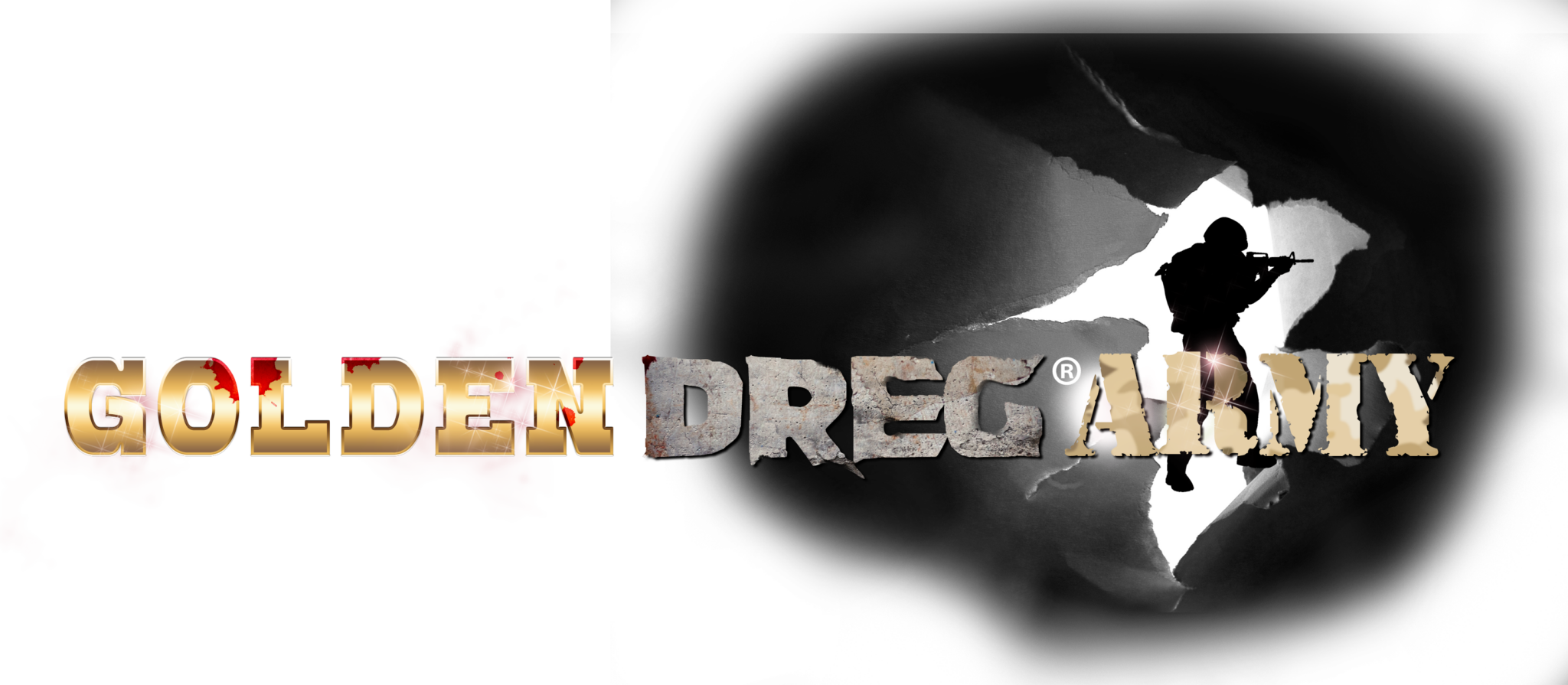 The future world is full of sickness & war, segregated into Golden & Dreg, rich and poor. After three high school seniors (Stone, Moss, and Deja) suffer personal tragedies, they're forced into the chaos, and must pick a side.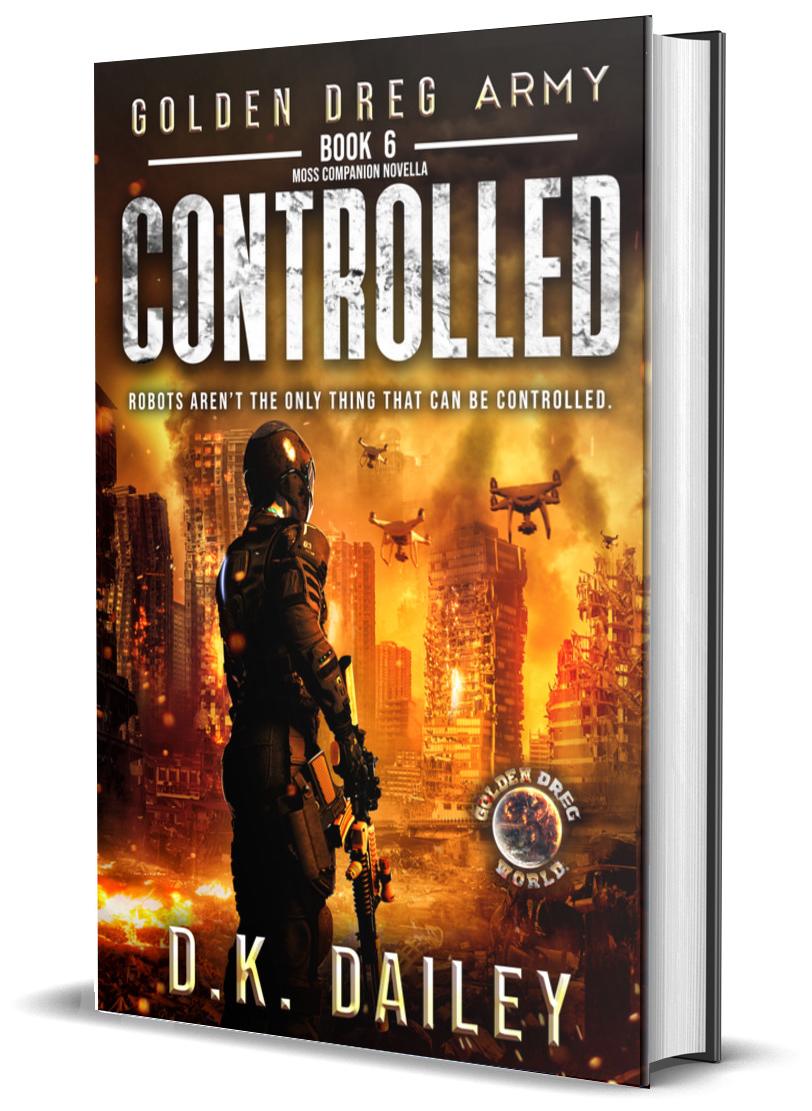 Moss novella #2 covers Book 2.
Robots aren't the only thing that can't be controlled.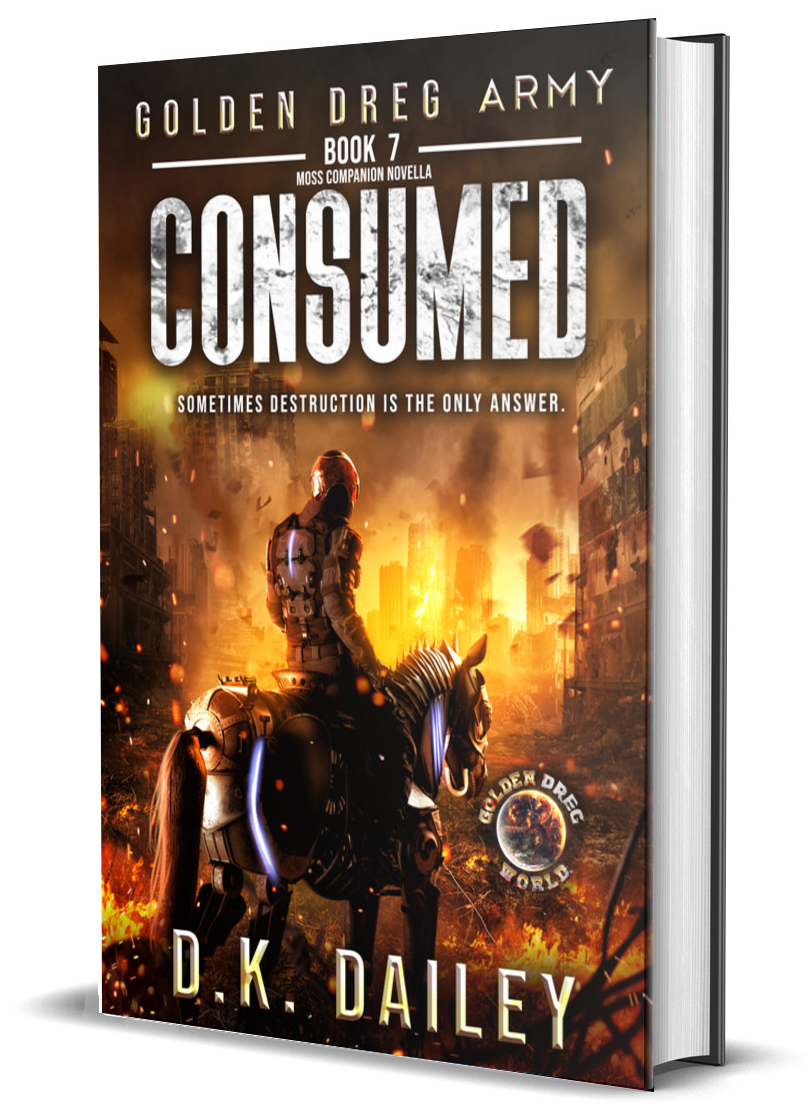 Moss novella #3 covers Book 3.
Sometimes destruction is the only answer.
"…The drama and social divisions are the real heart of Golden Dreg Army, Enlisted. The allusions to a massive worldquake and the futuristic tech are intriguing, but the brutal war and the toll it exacts are where the real tension and excitement arise."
"This novel is set to woo readers who love dystopian war stories. With a fast-paced plot, well-developed characters, and some poignant social commentary…this novel keeps you hooked throughout the pages."
"A thrilling YA adventure, and a worrisome prophecy for the future. Peppered with creative details that make this dystopic future feel three-dimensional and all too possible, the story is gripping from the start. The writing is strong, while the dynamic loyalties of the protagonists make it a challenge to stop reading."
Listed in reading order:
Book 4: Divided (Prequel) (Perma-FREE)
Book 1: Enlisted
*Book 5: Conquered (Moss)
Book 2: Defiance
*Book 6: Controlled (Moss)
Book 3: Collapsed
*Book 7: Consumed (Moss)
*Companion Novellas are not required reading. You can also read Moss's trilogy together:
Book 5: Conquered, Book 6: Controlled, Book 7: Consumed.
Golden Dreg Army –
OFFICIAL SOUNDTRACK
MUSIC INSPIRED BY THE GOLDEN DREG ARMY SERIES
Written by Author, ghost artists used as: performers, producers, & engineers.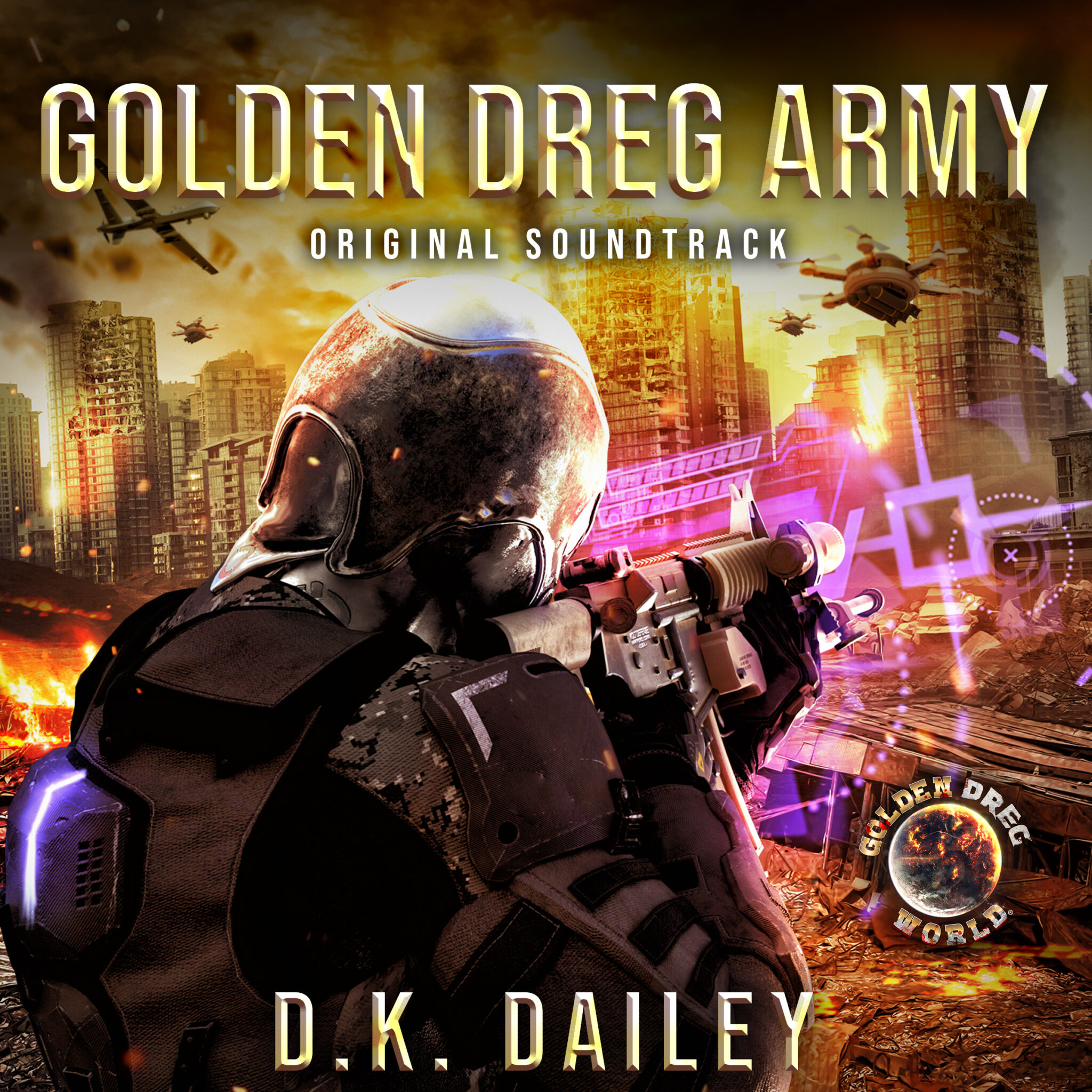 Golden Dreg Army –
OFFICIAL Music Videos
We're Outta Time – Track #1 on Soundtrack
It's Not the Same – Track #2 on Soundtrack
At War – Track #3 on Soundtrack
Shut Up – Track #4 on Soundtrack
I'm In Love – Track #5 on Soundtrack
Golden Dreg Army Audiobooks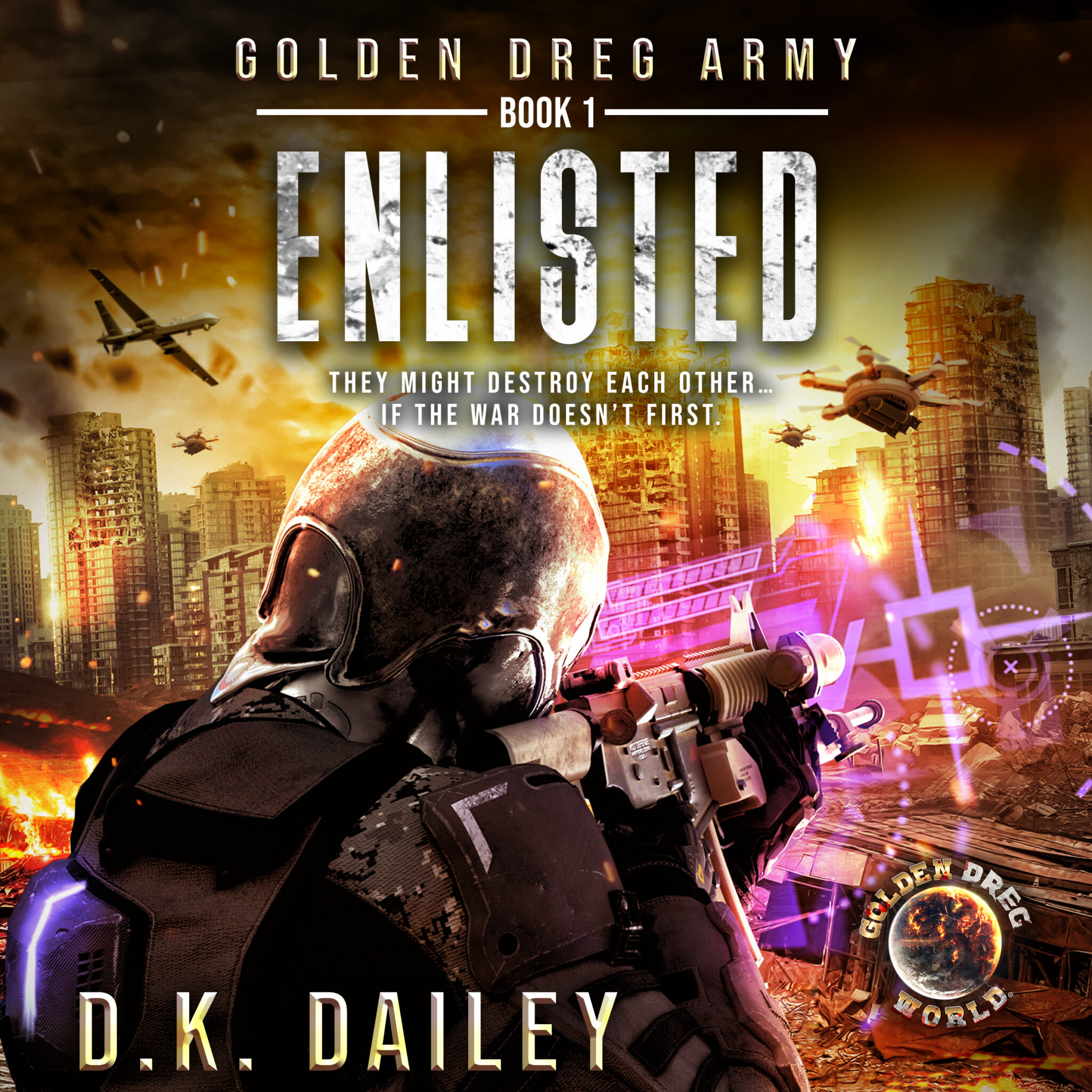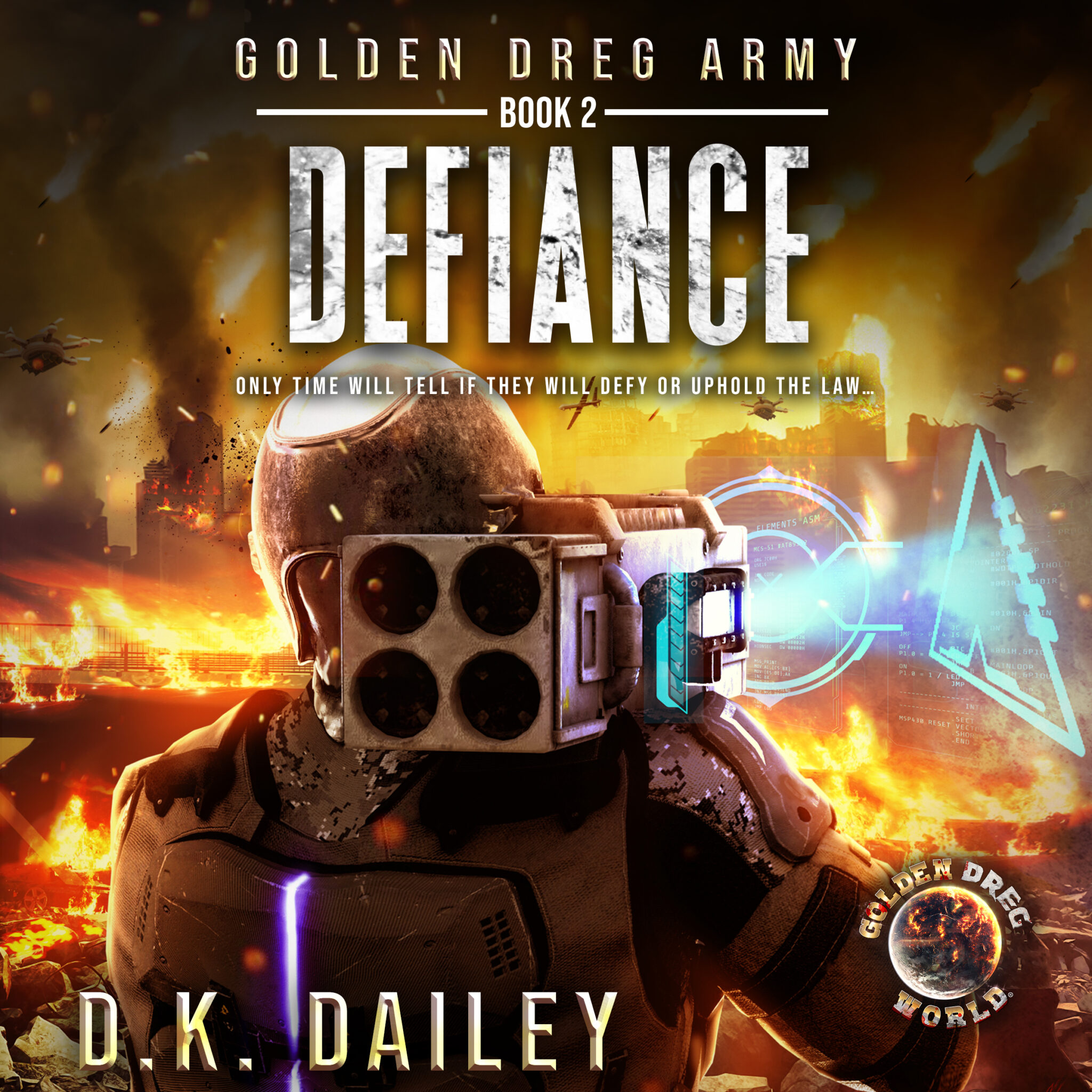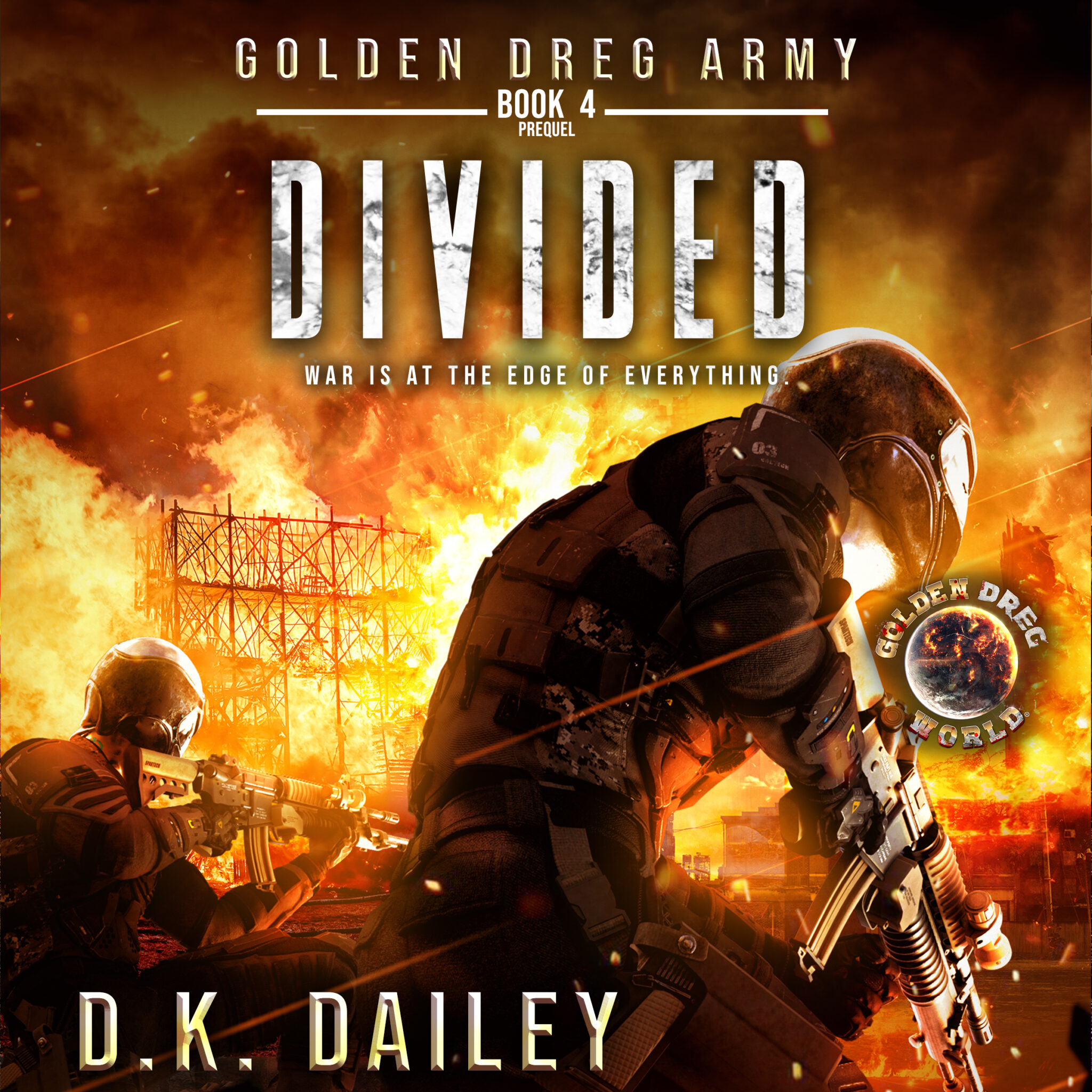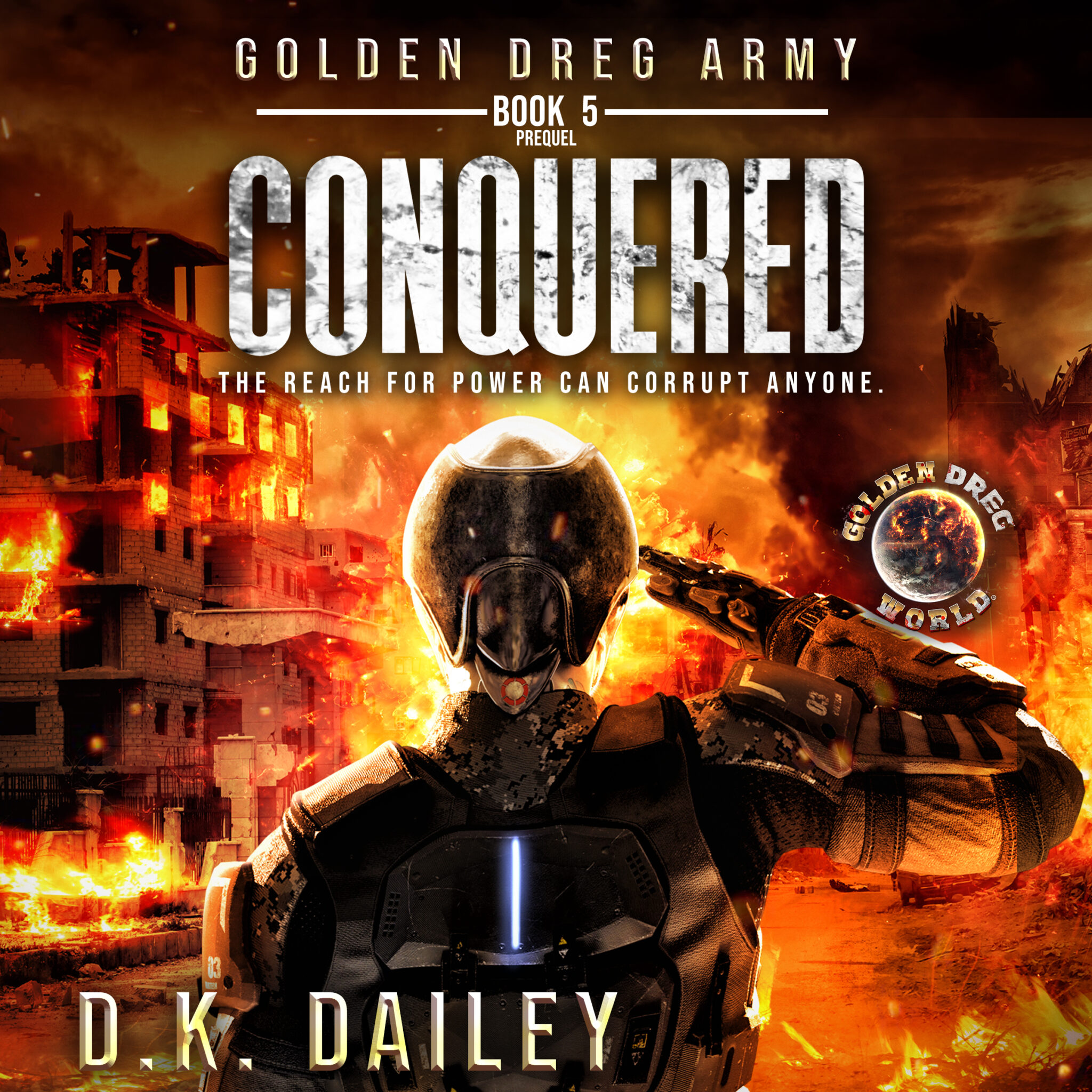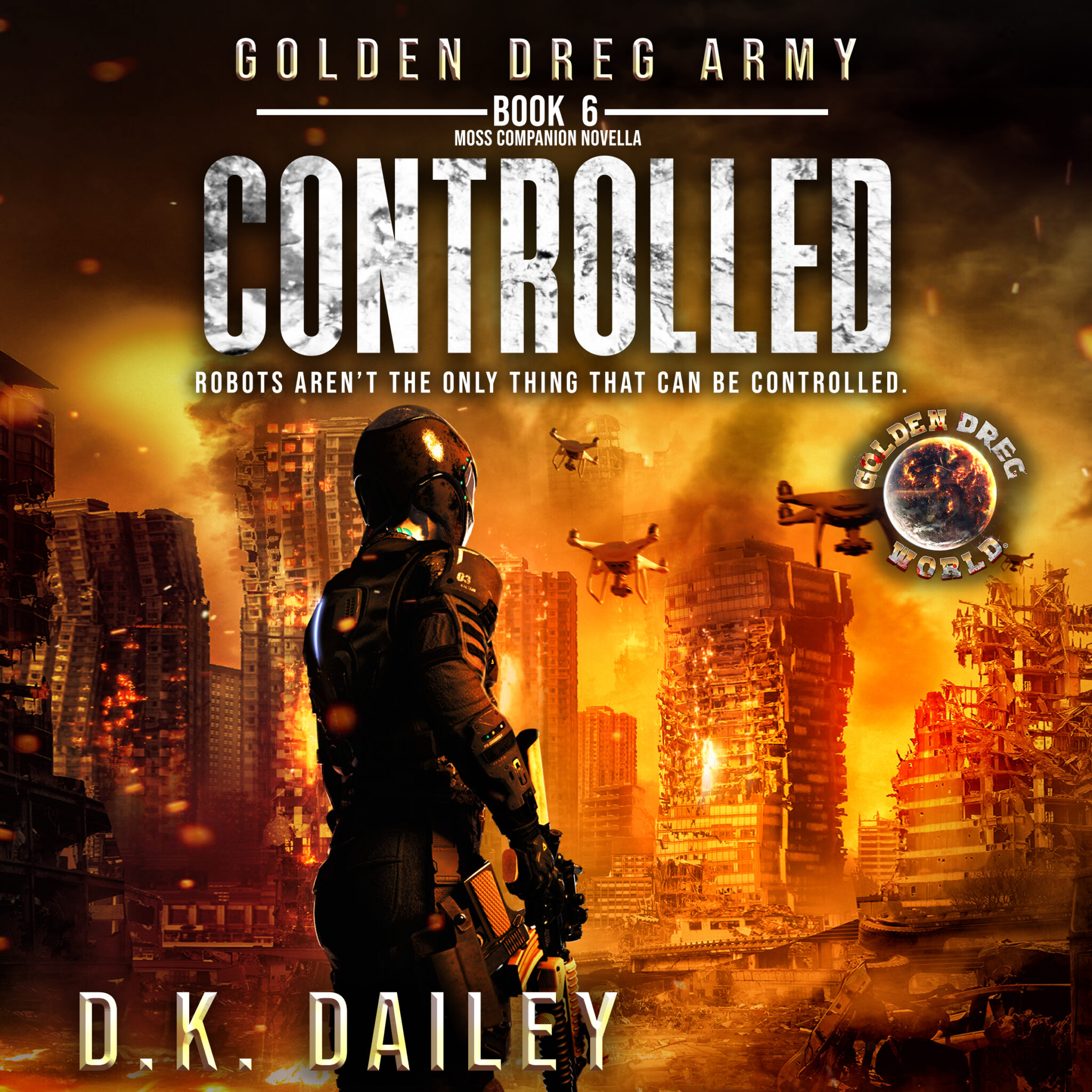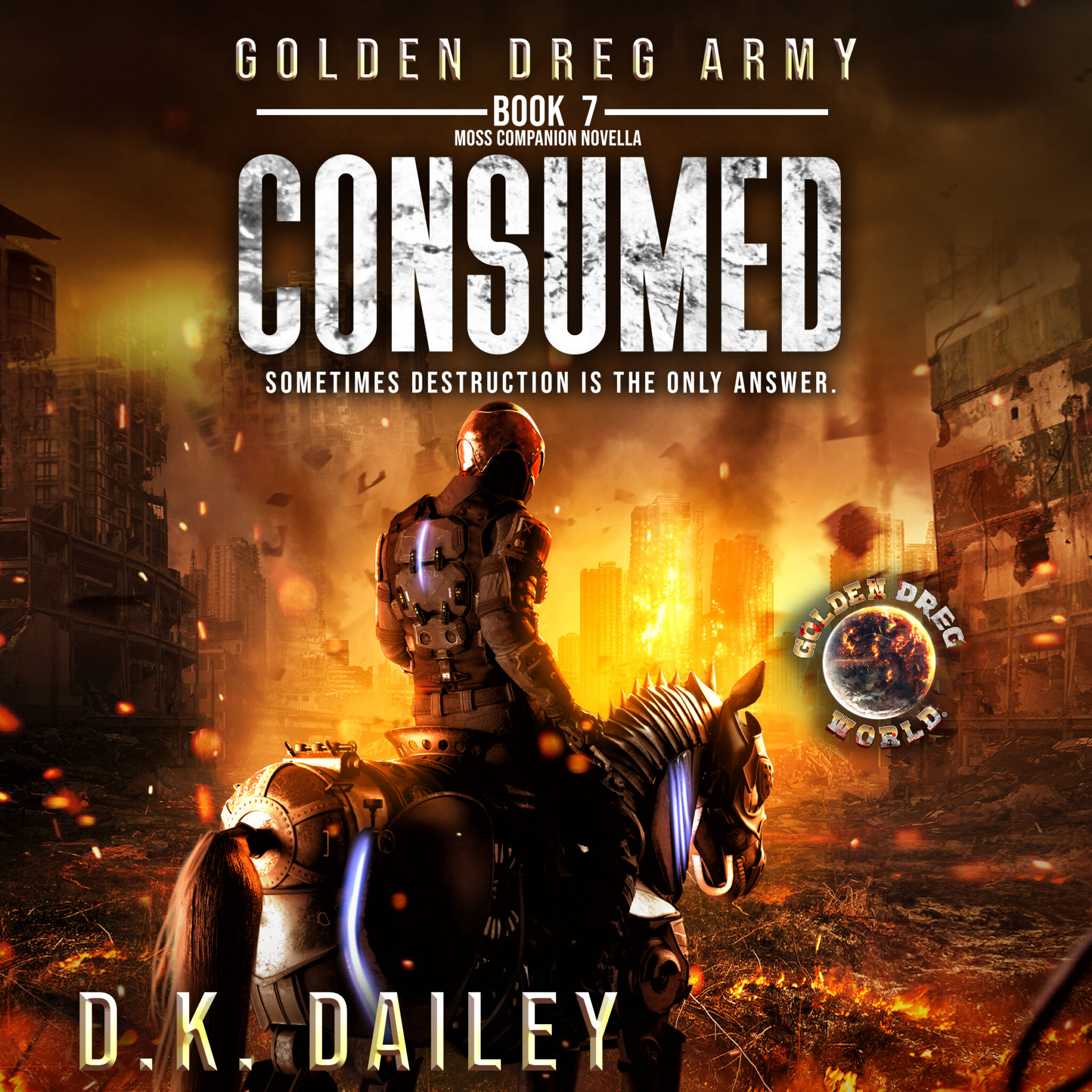 Golden Dreg Army Book Trailers
If you'd like to learn more, please visit my blog. Or, Fill out the contact form and I'll be glad to get back to you!